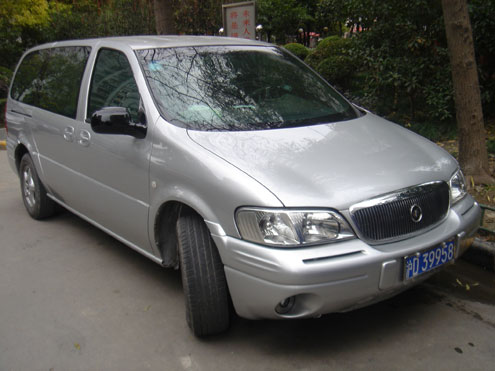 Last Updated: March 8, 2017
Rent a Buick GL8 CT in Shanghai

Colour:
Silvery white

Year of registration:
2014

Transmission:
AT
To rent this car in Shanghai, please send your brief requirements mentioned below to info@shangcar.com, we will reply you back very soon.
Any specific vehicle that you are going to lease?
For the daily use: Your company's address? Your home street name? [ To get this information is only for arrange specific driver]
For how long the daily driver service will be?
Additional requests? For instance, driver should work from Monday to Saturday etc.
How soon do you need our car rental (with a driver) service in Shanghai?
For your enquiries, we will carefully assess the options, consider what is feasible within your expectation. Please send your enquiries about car rental in Shanghai to: Email: info@shangcar.com about rent your car in Shanghai.
| | | | | | | |
| --- | --- | --- | --- | --- | --- | --- |
| Car Group | Seats | Daily Rate | Monthly Rate | Over time | Extra mileage | Photo |
| Toyota Corolla | 5 | ¥600 | ¥ 10,800 | ¥ 40/H | ¥ 4/Km | |
| VW Passat | 5 | ¥600 | ¥ 10,800 | ¥ 40/H | ¥ 4Km | |
| VW Touran | 7 | ¥600 | ¥ 10,800 | ¥ 40/H | ¥ 4/Km | |
| GM Buick GL8 | 7 | ¥650 | ¥ 10,800 | ¥ 40/H | ¥ 4/Km | |
| Foton MP-X | 11 | ¥800 | ¥ 12,800 | ¥ 50/H | ¥ 5/Km | |
| Mercedes MB100 | 12 | ¥1,000 | ¥ 12,800 | ¥ 50/H | ¥ 5/Km | |